Trosvik Industri has completed the first part of the delivery of a new smelting furnace with bottom cooling system to Eramet Norway.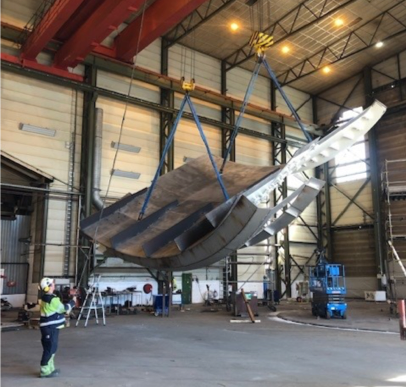 The ERAMET Group is one of the world's largest producers of manganese ore and manganese alloys, and the world's leading producer of refined manganese alloys.
The weight of the furnace is 90 tonnes, and is produced in Trosvik Yards large production hall in Brevik. From Brevik, the smelter has been transported on a barge in 8 parts to the production facility of Eramet in Porsgrunn, where it will be re-installed, completed, connected and tested.